Unique Customized Solutions
Our mixed team of healthcare professionals and digital specialists can deliver unique customized solutions that deliver superior results with optimized resource.
We have the clinical research know-how and experience needed to shape and coordinate protocols and procedures in strict compliance to all rules and regulations that clinical trials need to abide to, but also the means and expertise to decrease site burden and increase performance through digital tools.
Dedicated Site Support Team
Trained in Your Study's Protocol
After everything is up and running, online and offline, you also benefit from a dedicated site support team. Our in-house engagement experts, specifically trained for your study's protocol, support the pre-qualification process along the way and make sure that all leads are contacted as soon as possible.
Furthermore, appointments can be booked for all qualified leads with minimal waiting time.
How the Online Process Works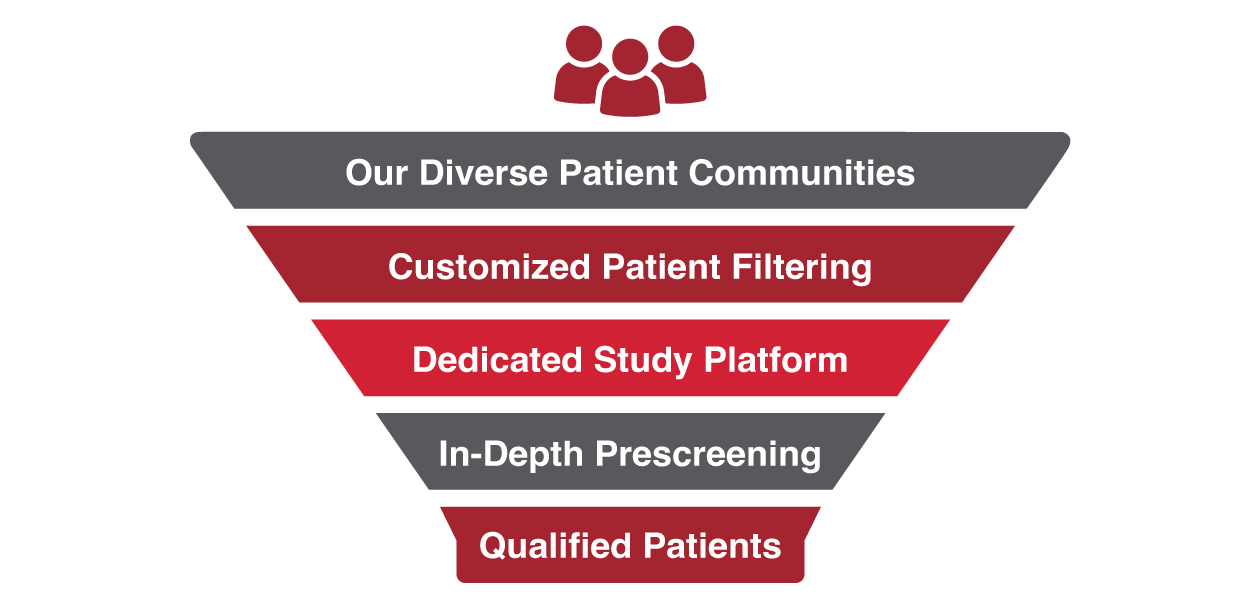 Proprietary Digital Communication Channel with:
1,4+ million unique monthly visitors
90K+ health preoccupied registered users
20+ dedicated disease communities
1,5M+ followers in social media
650K+ monthly organic reach in social media
20K subscribers to our newsletters
Partnership with a Network of Clinics throughout Romania with:
40+ clinical research affiliated centres
900+ physicians & 1,5K+ other healthcare specialists
1,5M+ patients yearly

Do You Want to Boost Your Site's Performance and Enhance Your Patient Enrollment?